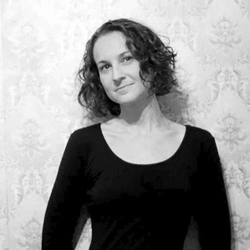 Since receiving a Master's degree in Photojournalism, Alison has been working as a freelance photographer in the States and Russia. Her most recent project, Minarets and Onion Domes, is a portrait of Kazan, Russia, a city heralded for religious tolerance among its half-Muslim Tatar, half-Orthodox Christian Russian population. She recently published her first book of the same title. Her images have appeared in Nash Dom Tatarstan (Russian), Nazar Look, National Geographic Adventure Magazine, and Directions Magazine, among others. Alison speaks conversational Russian and spends her time between New York City and Kazan.
Exhibitions
2013 Minarets and Onion Domes: Gallery of Modern Art, Kazan, Russia, solo exhibition
2013 Kolga Tbilisi Photo Festival: Tbilisi, Georgia, group exhibition
Alison received a BA in Paleoanthropology from New York University and worked as an intern for Dr. Meave Leakey at the Kenya National Museum in Nairobi.